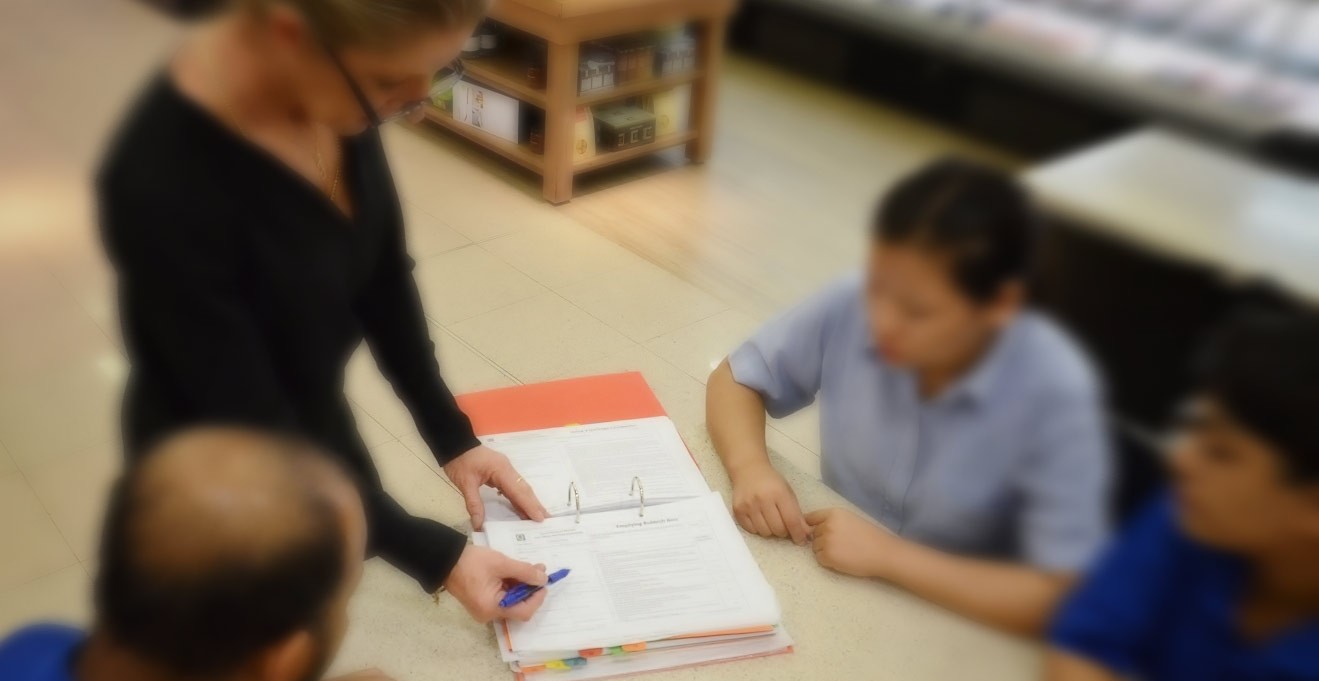 Quality training, delivered by people who care
Engaging with our students starts at enrolment and does not have an end-date
Choose from Nationally Accredited Qualifications
Our qualifications are recognised throughout Australia and adhere to strict government-audited standards.
Certificate III in Health Support Services
This qualification provides the skills and knowledge required for staff working in a healthcare environment in laundries, cleaning and food preparation areas.
Certificate III in Cleaning Operations
Training for cleaners working in a variety of commercial and residential settings. This course provides the skills and knowledge required to perform cleaning duties to a recognised standard.
Certificate IV in Cleaning Management
This qualification provides the skills and knowledge required to manage a team of cleaners in a commercial setting. Leadership, communication, planning, and problem-solving skills are a focus of our training.
Information for Students
Find out more about training with Daniels Associates, as well as how your training can be subsidised by the Government. Our full library of policies and procedures for students are also here.
For Employers
Staff with the necessary skills and correct knowledge will perform their jobs to a higher standard, more comfortably. Your compliance costs can be reduced through less re-work and lower management overheads. Government funding is available to assist staff in accessing training related to their jobs.
See what our customers are saying.
Our happy students and employers have a lot to say about our training!
Staff feel empowered with knowledge. Excellent presentation, organisation and knowledge. Enjoyable learning
As a result of the training I have become a better manager to my employees. I feel that I have become more aware of my WHS/OHS responsibilities and I am a better communicator overall.
Staff feel motivated and aware of how different services interact. The training had built mateship and understanding within the different services areas.
The training opened me up to more opportunities by acquiring more knowledge for my business and how I can improve what I am doing.
Felicity (Business Owner)
My staff enjoyed the training and feel they got a lot out of it.
The training was excellent. Delivered in every way!
I felt the classes were very relaxed and highly informative. Nobody was made to feel inadequate when answering questions.
Chad (Cleaning Supervisor)
I found the training very challenging and informative. I found having a great team as your company who were prepared to spend the extra time to explain to me all areas pertaining to the cleaning industry I feel more confident with running my business in the manner the business should be run